As every family is unique, so are The Ruggeds.
In Between Us you're invited into their home to find out what makes them tick.
They unravel the ties that bind them together, between each other, and between the audience.
With a mix of music, acrobatics, humor, and dance, you'll be submerged in their world of imagination.
Between Us is the second theatre production of The Ruggeds.
In 2017 they toured with their first successful production Adrenaline through the Netherlands.
Fragments of this production were also performed with great success in London, Paris, Beijing, New York, Toronto and many more.
UPCOMING DATES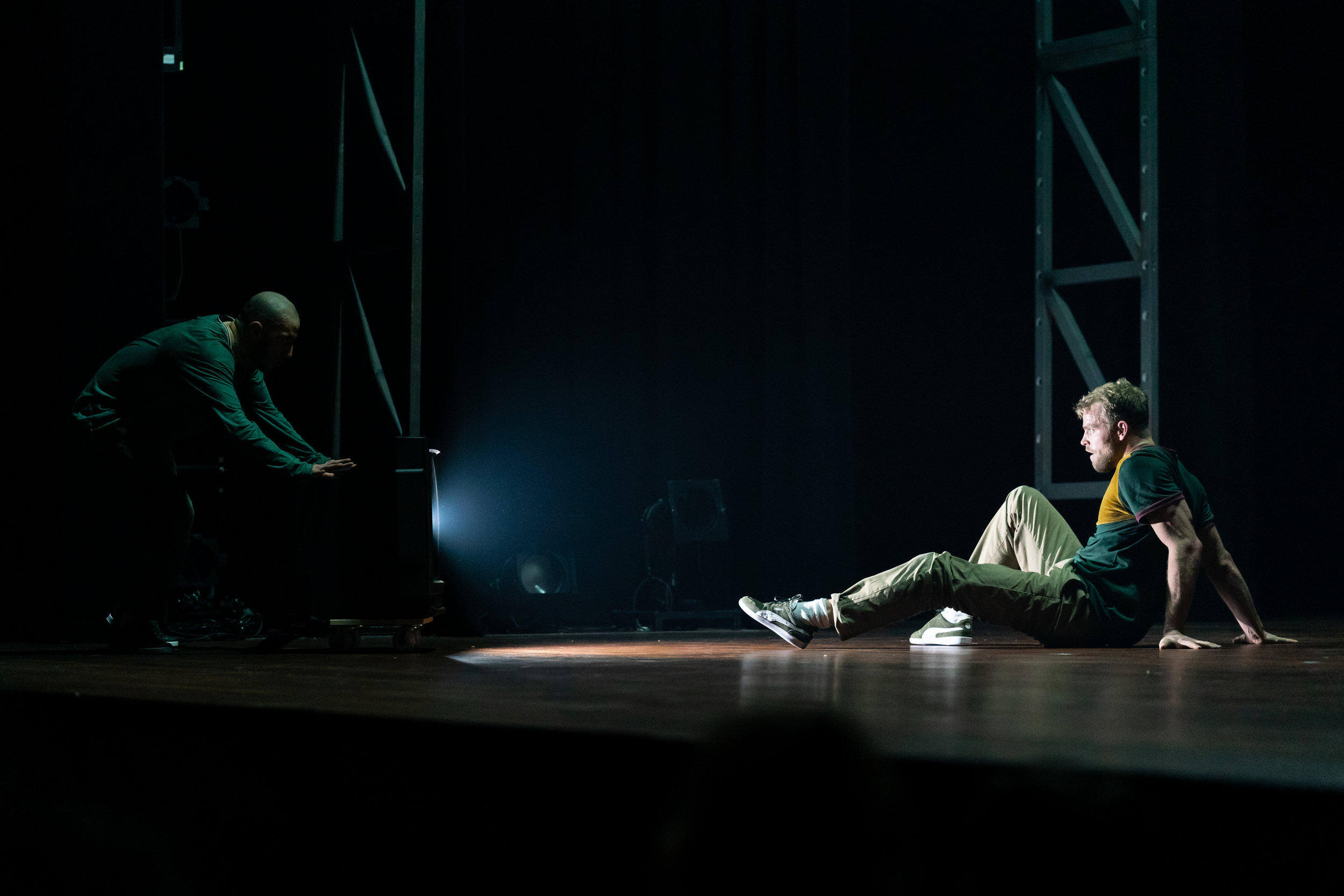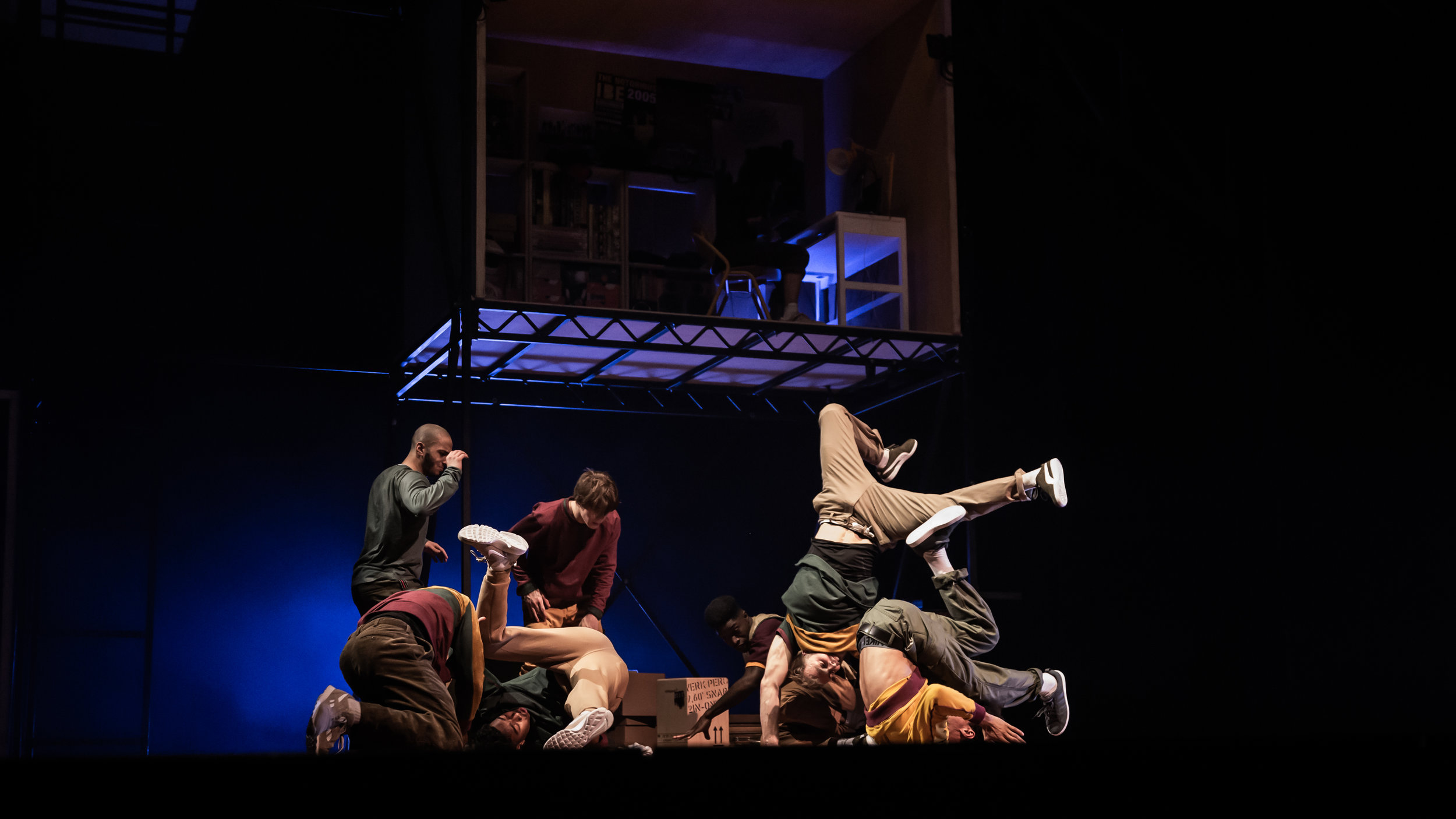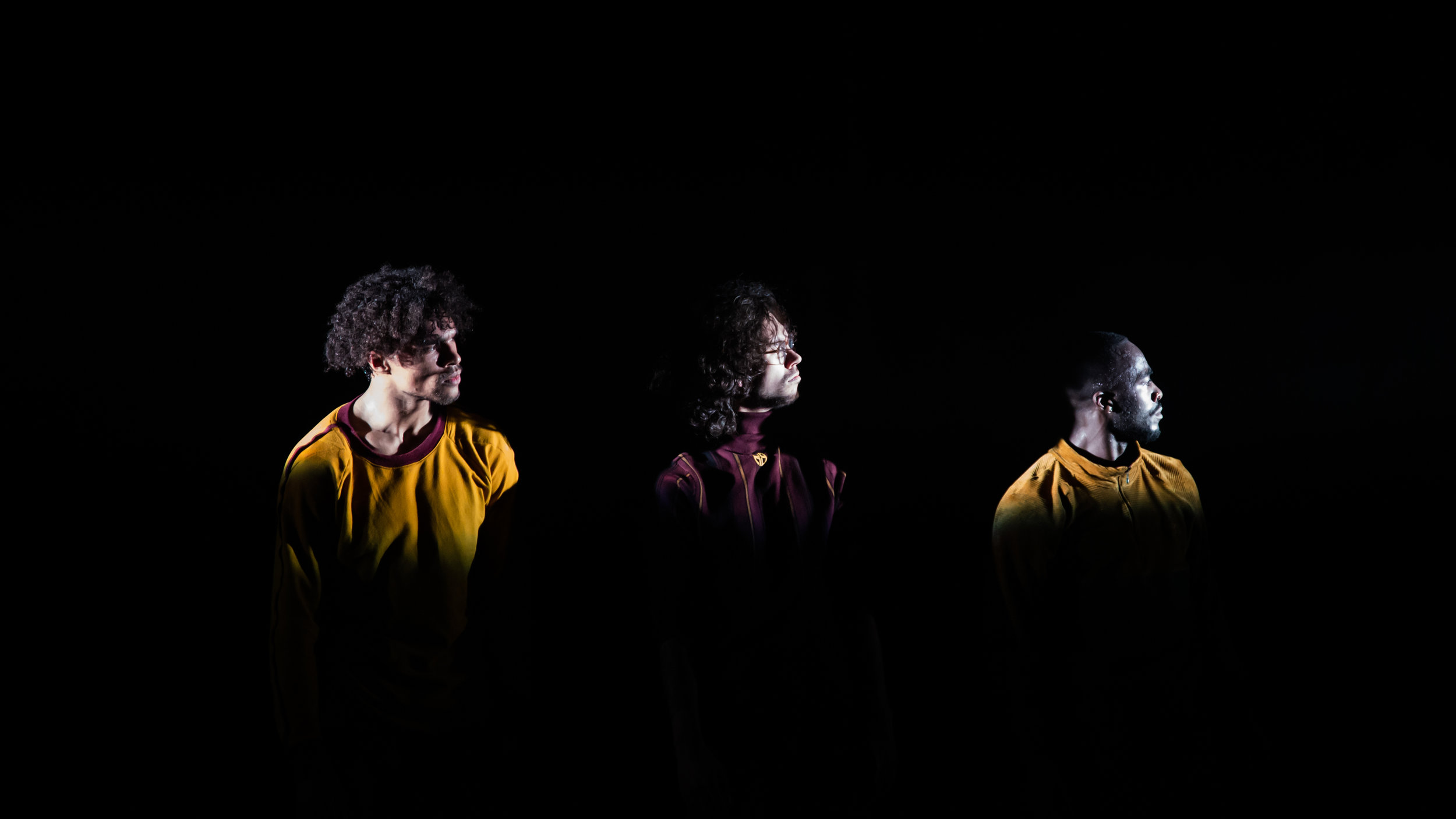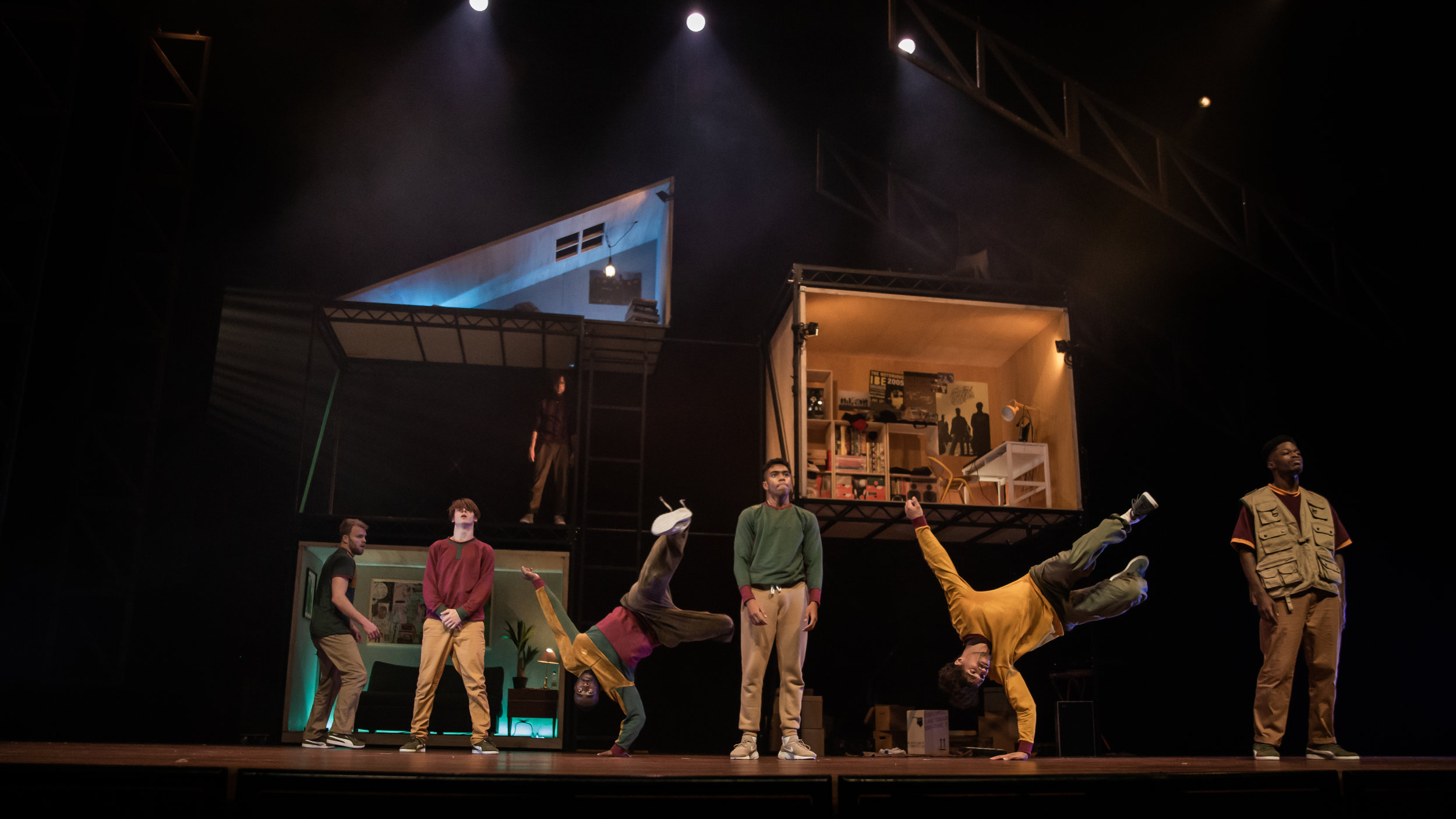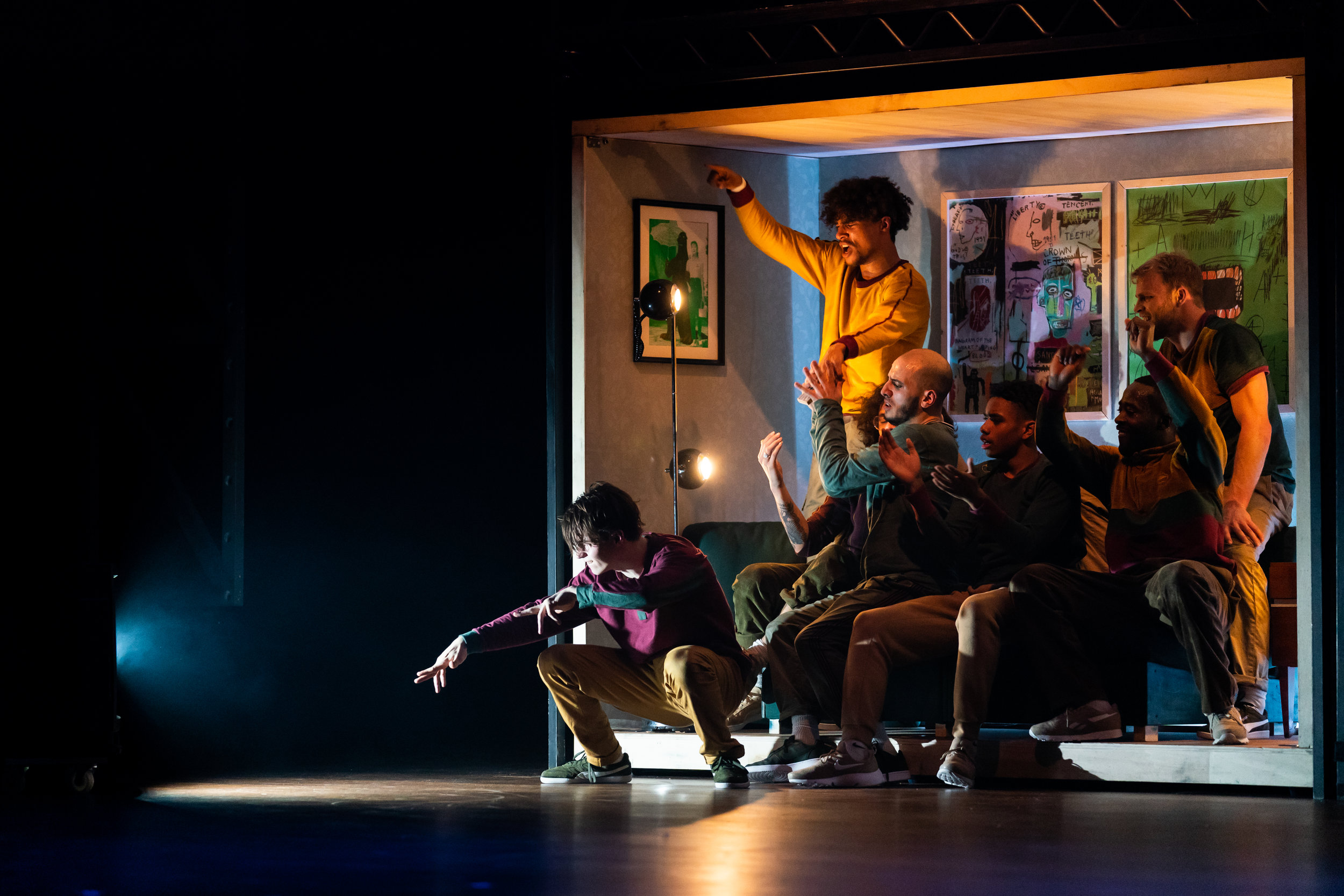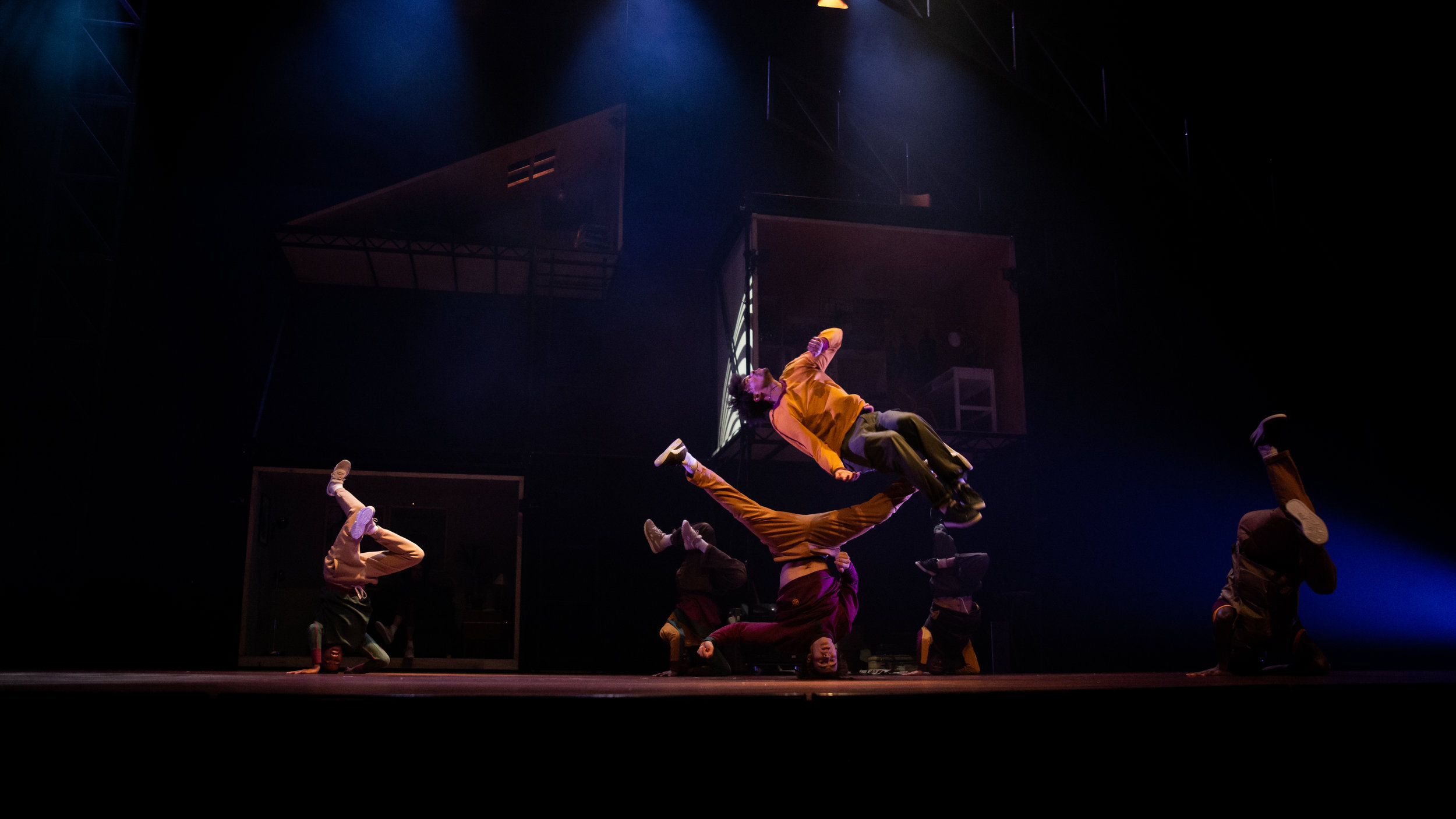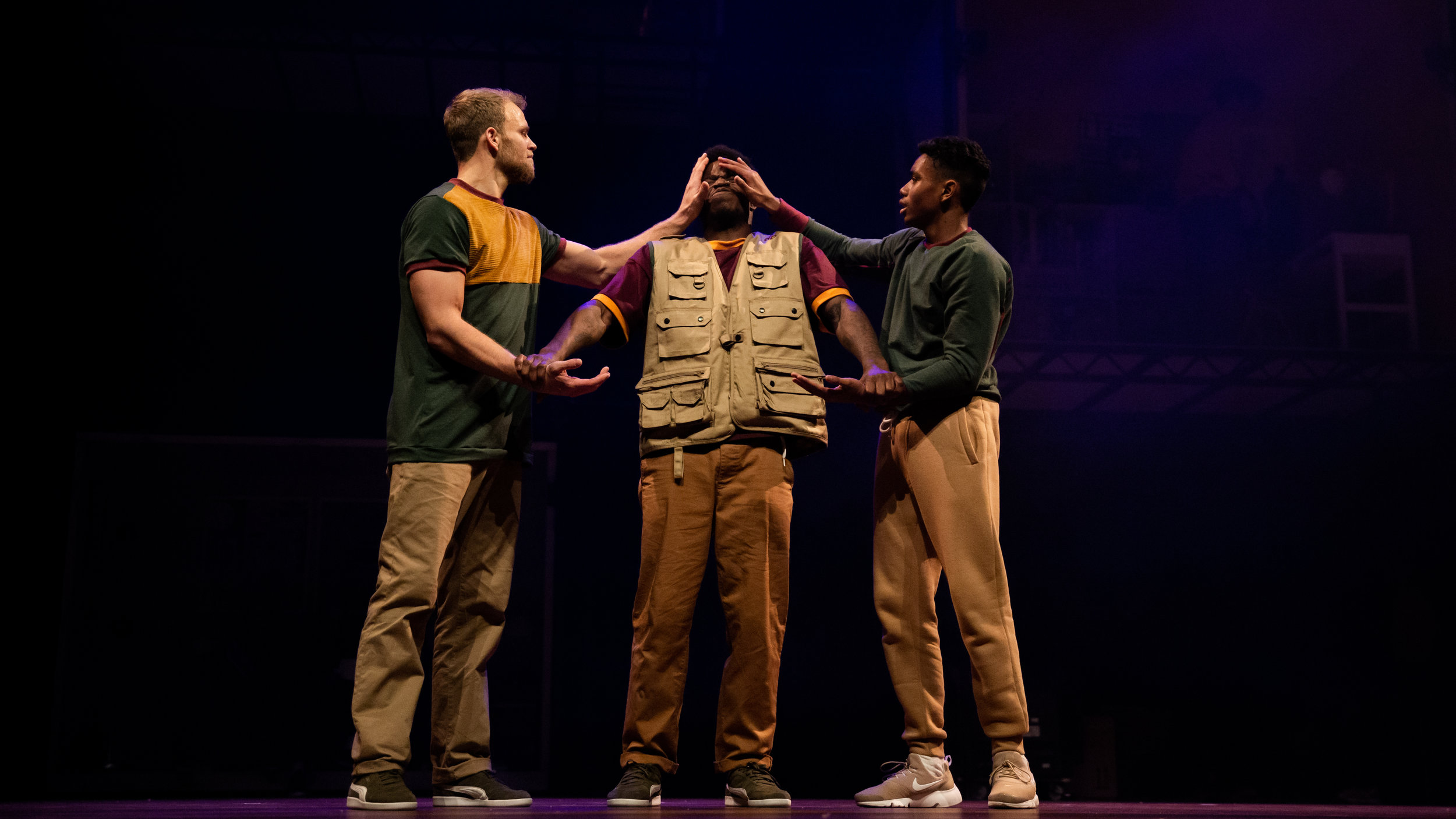 BETWEEN US - CREDITS
Performers: Jessy 'Jazzy Gypz' Kemper / Leelou Demierre / Niek Traa / Rico 'Zoopreme' Coker / Roy Overdijk / Sjoerd 'Stepper' Poldermans / Tawfiq Amrani / Virgil 'Skychief' Dey
Artistic director: Niek Traa
Choreographer: Roy Overdijk
Composers: Boi Beige & Y'skid
Graphic design/ Art direction: SPEARHEAD.NU
Decor: SPEARHEAD.NU / Ido Koppendaal / Mike Merrington / Remy van de Pas
Light design: Ido Koppenaal
Costume Design: Jana Januschewski
Dramaturgy: Vincent Wijlhuizen
Assistent choreographer: Delphine Nguyen
Between us is made possible by
In Co-Production with Parktheater Eindhoven.